Authorities eye gambling across borders
2021-02-07 Source:CHINA DAILY
Judicial authorities on Friday urged suspects connected to cross-border gambling to surrender themselves in exchange for lenient punishment.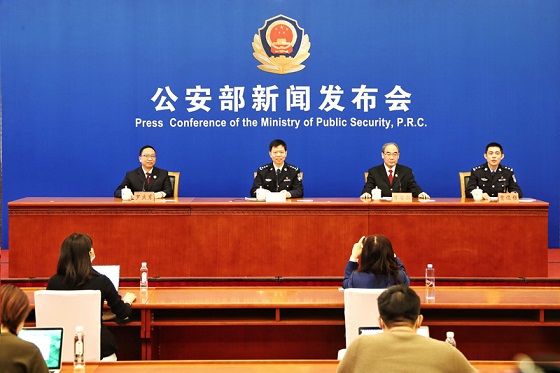 People who turn themselves in to the police, procuratorate or court before April 30 and confess their crimes shall receive reduced punishment, and offenders with minor violations may be exempt from punishment, said a circular released by the Supreme People's Court, the Supreme People's Procuratorate and the Ministry of Public Security.
Those who report or expose other people's criminal acts, or provide clues for other cases or suspects, can also receive mitigated punishment or an exemption, it said. Informants and other relevant witnesses will be protected by judicial organs.
Liao Jinrong, Director General of the International Cooperation Department of the Ministry of Public Security, said joint operations launched by the ministry and other central departments have effectively curbed rampant crimes related to cross-border gambling.
Liao said that cross-border gambling are scams, and the gamblers are bound to lose money. Criminal groups behind the gambling platforms know well about the gamblers' situation, how much money they have and how much they bet, completely taking control ofthe game.
Driven by huge benefits, some overseas groups continue to lure Chinese citizens to gamble abroad or online. The Spring Festival holiday is when such cases happen most often, and can lead to kidnapping, extortion and mafia-related crimes, threatening economic securityand social stability, he said.
The ministry is investigating a number of cases, targeting sponsors and shareholders of overseas gambling groups who lure Chinese citizens to gamble, practitioners and people who provide capital and technical support of the gambling groups.
Public security organs have also improved the information-sharing mechanism with immigration and financial departments to contain the gamblers. Steps such as restricting their entry and exit or restricting financial behaviors have been taken with gamblers who have repeatedly participated in overseas gambling. About 35,000 gamblers were penalized in 2020.
[ CLOSE ] [ PRINT ]